After about three years I am delighted that my book is finally ready, currently being printed and the launch is set for Wednesday the 5th February 2014 from 6pm to 8:30pm.
I crowdfunded the book with British based CrowdFundraizer (see my detailed campaign here with videos and pictures) website I raised £1300 towards the printing of my book, so I am very grateful to those who have supported me with this, it means alot to me.
The launch will be held at the Redemption bar in Goldborne Road who serve the most amazing food and alcohol free cocktails. I will be featuring eco craftsmen and manufacturers that I have written about in my book, you will be able to see all sorts of eco materials of the future and amazing furniture made by British craftsmen and women.
Food and drink will be free of charge.
Tickets will be sold on EventBrite, there is a £5 recommended early bird discount contribution and £10 last minute, all the money will go to the World Land Trust who buy up precious parts of the rainforest to safeguard it forever. The Rainforest is a treasure or medicine, food and future products we are yet to discover, and it cleans the earth's air, so the more we can save of it the better.
Get your ticket.
You can reserve your ticket before the 20th January for a suggested donation of £5 or £10 after on EventBrite here: https://www.eventbrite.co.uk/e/tristan-titeuxs-book-launch-of-furniture-for-the-future-tickets-9383475227
Or easier just below (if it doesn't work click on the link above):
How to get there.
Closest tube is Westbourne Park on the Hammersmith and City Line and 5 minute walk from the station. (Go left out of the station, then left again, follow the road, then turn right at the small roundabout then it's just on the right under Trellick Tower)
Closest bus is the 23, the Westbourne Park Garage is opposite the tube station and has all sorts of buses including the 70, 23 and 295 and that is 5 minutes walk away.
Most trains will be running so don't panic, for detailed travel info for the tubes wednesday check here: http://www.independent.co.uk/news/uk/tube-strikes-february-2014-what-are-the-plans-to-keep-london-moving-9103976.html
There is plenty of pay and display and it's free after 6:30. So at 6:30 park on a pay and display or yellow line.
The address is Goldfinger/Redemption bar is
13-15 Goldborne Road, London W10 5NY
Questions about the launch email info@customcarpentry.co.uk
Find out about the food and drinks here: www.redemptionbar.com and it is part of www.goldfingerfactory.com
About the event.
On the night I will bring the book alive and will have different eco related people that where featured in the book as well as others already confirmed is Auro paints that make paints from plants instead of petrol.
The World Land Trust will have a display.
Matthew Chalk from Blackinston Chalk will show some furniture made from reclaimed wood.
Richard J Francis from Sensescape.co will display a living green wall.
There will be an organic hair salon called Grip Organic and an organic online shop called Devlin Rhodes displaying products you can buy.
Studio 180 will be there with their natural furniture and upholstery www.studio180degree.com.
I will be displaying a table with eco materials that I have collected form around the World and I will have a table where you can test your mobile phone and a Dect home phone to see what microwaves they emit.
There will also be a table with some belts made by Betti at www.velo-re.com.
There will be a light on display made from waste soda bottles by Sarah Turner www.sarahturner.co.uk
All ticket holders will be put into a bag and will be randomly selected to win up to three prizes.
About the book.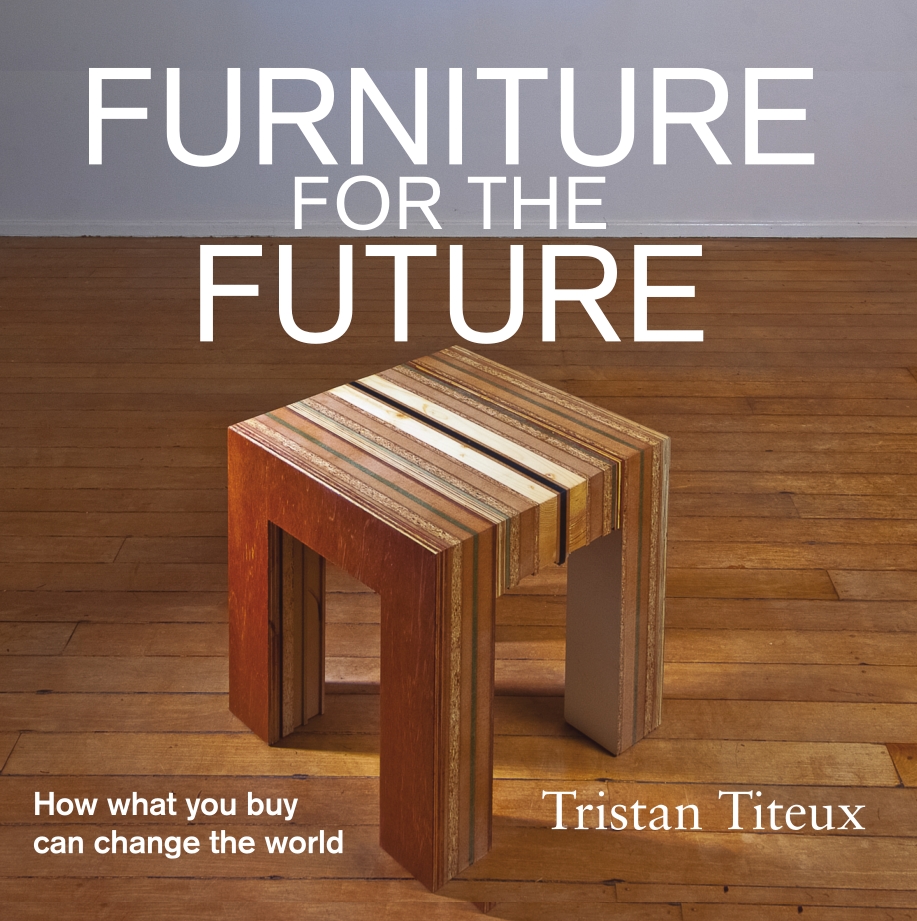 The book is my personal view on the world of fitted furniture, sustainability and the World around it, I relate everything to my other passion which is food and all parts of life since everything is connected. Today we have too much, we value little and don't understand or know where our products come from, how they are made, by who and how the materials affect the World's and our health and future.
My mission is to inspire you to look deeper into what you buy and already have. Furniture needs to look beautiful, simple, be devoid of fashion as much as possible but rather be of beautiful design, be flexible, last forever, be reusable and recyclable. I want you to appreciate that it has not appeared by magic and has an impact on the earth and your children's health. This is a cost which is not yet priced in, but our children will pay, they will pay in the form of pollution that they will have to deal with, their health that they will have to live with as well as the political and social cost of using unethical products such as petroleum that help concentrate wealth with the few and create bloody conflict.
Our children will wish that their ancestors had not made products that have poisoned their world. It is incredibly selfish to live like there is no tomorrow, to use resources like they will last forever and to not care about the consequences of what you flush down the toilet, pump into your blood and air. We are currently using 50% more than the earth can sustain every year, this can only lead to a dead end.
Tristan Titeux 17 November 2013
Hear me speak about it.
Listen to a podcast recorded by Bernie Mitchell about the book, sustainability and the world:
http://sharingeconomyradio.com/tristan-titeux-crowd-funding-future-furniture/
Connect with Tristan.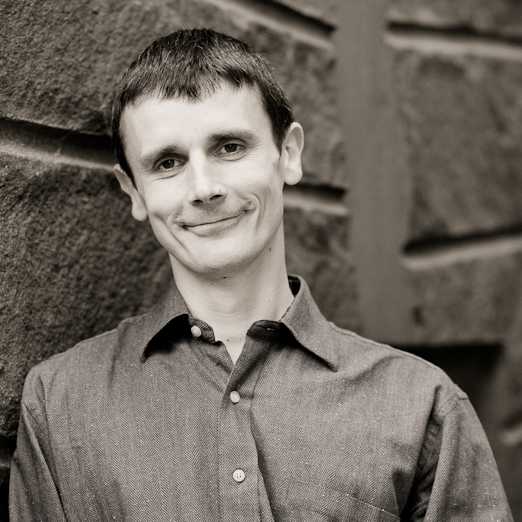 If you have any questions, email Tristan at info@customcarpentry.co.uk
I would be pleased to Connect with you here:
 Facebook Personal Page

 Facebook Custom Carpentry Page
 Facebook EcoDesignerHome Page